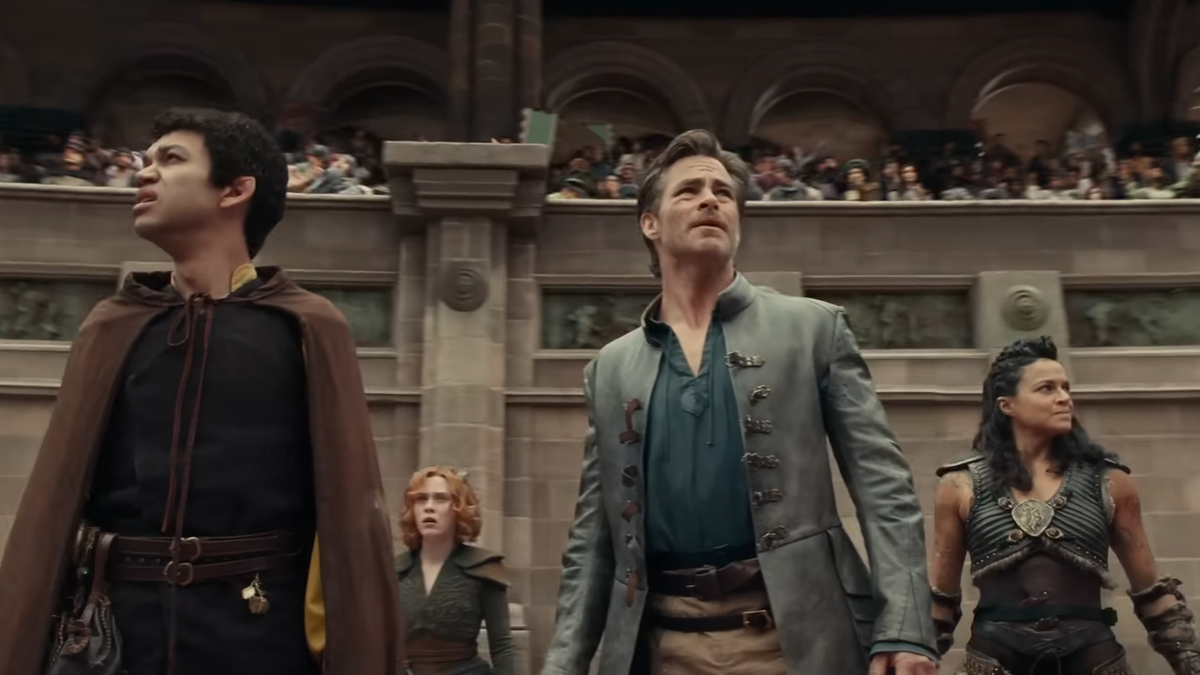 The Flash movie has been in development for a long time and burned through so many directors before WB eventually settled on It's Andy Muschietti to take the reigns. Included in that mix of would-be filmmakers are John Francis Daley and Jonathan Goldstein, who were attached back in 2018. That lasted for roughly a year before the two left the project over creative differences, which eventually led to them writing and directing Dungeons & Dragons: Honor Among Thieves.
Goldstein and Daley never really spoke at length about their plans for the Flash beyond saying Back to the Future was used as a reference point. But with Honor Among Thieves playing at South by Southwest in Austin, TX, the pair opened up about it during a Variety interview. As Daley described it, the two wanted to buck away from everything being the end of the world and just focus on the personal journey of Barry Allen (Ezra Miller). He would've been a "ground-level superhero" still learning the ropes of his powers, with the challenge being: "How do you give imperfection to someone that is, you know, physically perfect?"
That idea didn't get far off the ground, though. The duo met with Miller the one time during before they started to work on the script, and Goldstein described them as "intense and very bright." Daley added that it was the actor's young energy that made them want to get from the "mounting sense of fatigue" that audiences were having for superhero films at the time (and maybe still do). But Goldstein said it was evident right after that dinner that the two parties weren't on the same page. Hence, the split.
"If we feel like the powers-that-be aren't excited about making the same movie as we are, we're not going to win that battle," said Goldstein. "And so it's better to cut your losses and get out of there."
Shortly after the two left The Flash, Daley told his agent that the pair were looking for work, since the news hadn't yet broke about their departure. The agent then told Paramount, which led to them being approached for Dungeons & Dragons, and the rest is history. As for Flash, they recently saw a screening of the movie they share a story credit on, and say they see their movie in the final product. Goldstein called it a "very fun and emotional movie, and we're really happy with how it all turned out."
G/O Media may get a commission
Dungeons & Dragons: Honor Among Thieves comes to theaters on March 31, and The Flash on June 16.
---
Want more io9 news? Check out when to expect the latest Marvel, Star Wars, and Star Trek releases, what's next for the DC Universe on film and TV, and everything you need to know about James Cameron's Avatar: The Way of Water.