In the same way that people trust certain car manufacturers more than others and steer clear of online retailers they've had bad experiences with, gamers also typically sample games from the companies they trust. Given how saturated the gaming space has become, it certainly makes sense. 
One of the fastest-growing areas of entertainment, nearly everyone is gaming these days. For instance, smartphone gaming's casual package appeals to people who aren't interested in spending hours playing a hugely detailed game on an expensive console machine. Likewise, fairly recent introductions, such as the PlayStation 5, offer a gaming experience that many gaming audiences haven't been able to enjoy before, given the console's sophistication. There is essentially something for everyone. 
One of the best things about gaming is the variety of games that are now being exposed to gaming audiences from trusted companies in the space. Some companies generate billions of dollars every year, while others are thriving after sharing some solid titles in recent times. For gamers, there are certainly some companies that have a better track record than the rest.
Ubisoft has Been Doing it Since the 80s
The name behind iconic products like Assassin's Creed and Rabbids, Ubisoft is one of the most respected companies in this highly competitive area. Working out of San Francisco, this American favorite is filled with experts who help to create some of the most glorious gaming masterpieces ever seen. With increased efforts around artificial intelligence and cloud gaming, Ubisoft is going to be around for a while longer yet.
Jam City is Behind Some Memorable Franchises
While Jam City isn't as big as some of the other companies on the list, it's a name that has been responsible for some undoubted hits. One look at triumphant franchises like Harry Potter and the Marvel Avengers titles highlights just how far this growing company has come. Jam City has even managed to sign a deal with Disney to bring even more games out, with the company looking at making further waves in the mobile category of gaming, in particular. 
<iframe width="560″ height="315″ src="https://www.youtube.com/embed/3QVb4ciFKAs" title="YouTube video player" frameborder="0″ allow="accelerometer; autoplay; clipboard-write; encrypted-media; gyroscope; picture-in-picture; web-share" allowfullscreen></iframe>
Activision Blizzard is a Major Player
Most gamers have probably played an Activision Blizzard product before given the company's array of successes in this growing area of entertainment. Based in Santa Monica, Activision Blizzard's biggest games include the likes of World of Warcraft and Overwatch, two releases that went down extremely well with gamers. A company trusted by gamers everywhere, this American giant is impossible to ignore.
Red Tiger Gaming's Casino Games are Huge
One area of gaming that has shown notable growth in recent years is online casino gaming. As a leading supplier of online casino software, Red Tiger Gaming's casino games are huge and continue to record notable success. Recent releases include Magic Tricks and Cyber Attack as the company continues to add to its extensive collection of smash-hit casino games, with the likes of Gonzo's Quest Megaways already standing out for many online casino gamers.
IllFonic is a Trusted Independent Developer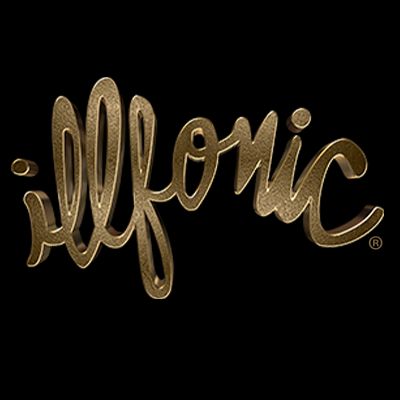 Although the bigger companies tend to hog the limelight, there are some seriously talented bright minds leading the charge for independent developers. One company that certainly falls into that category is IllFonic, an indie developer behind tactical releases like Armored Warfare and horror survival hits like Friday the 13th: The Game. Championing independent releases of the highest standard, IllFonic is certainly a trusted independent developer. 
Other trusted games companies includes the likes of Electronic Arts (EA), Niantic, Take-Two Interactive, Naughty Dog, Valve Corporation, Tencent, Nintendo, Epic Games, Bandai Namco, Zynga, Iron Galaxy Studios, Exploding Kittens, Mythical Games, DoubleDown Interactive LLC, Bonfire Studios, and Insomniac Games.